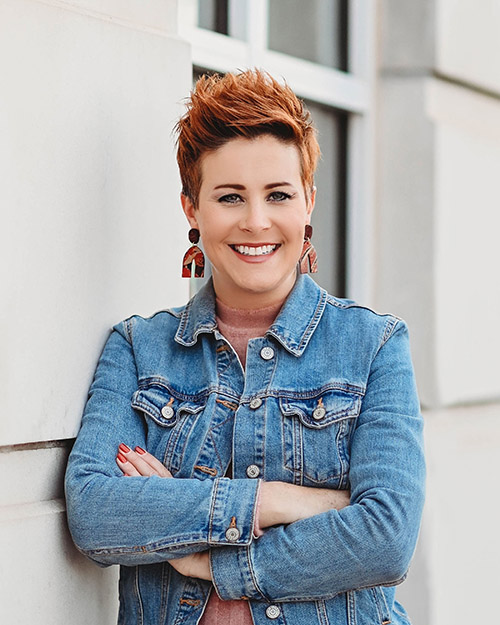 Sarah McLean, President
Sarah McLean is a two-time breast cancer survivor. Her first diagnosis was at the young age of 26 and her second diagnosis was at 34. She has dedicated her life to the emotional and spiritual restoration of survivors as well as their families.
She and her husband, Steve, founded Project 31, which supports the breast cancer community through outreach, education, and financial support. She lives in Oklahoma City with Steve and their two children, Colin and Tatum. She is the author of the recently published Pink Is The New Black.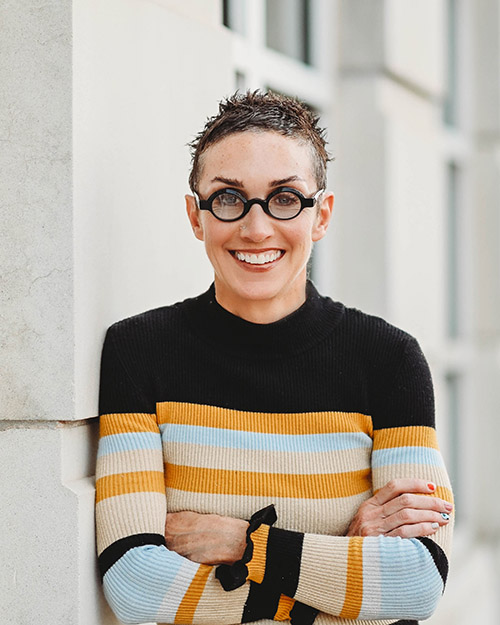 Dawn Harth, Vice President, COO
Dawn oversees the marketing and branding of Project31. She has worked in all aspects of the advertising and marketing business and has a heart for the mission of Project31 – utilizing her love of the written word and passion for storytelling to reach women and their families affected by breast cancer.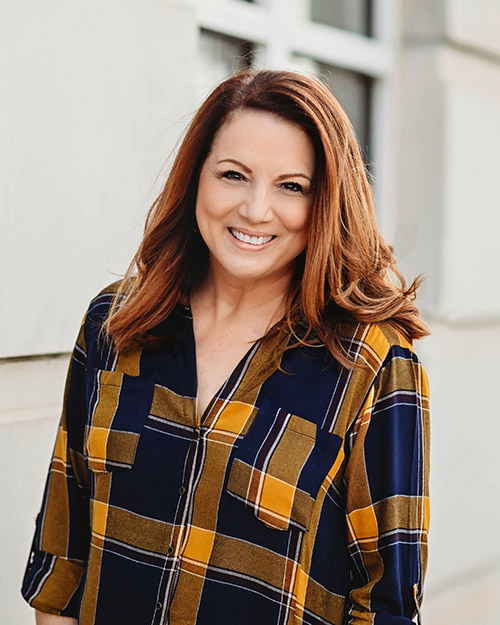 Jane Wilson, Treasurer, CFO
As a 15+ year survivor of breast cancer, Jane has a personal passion for the mission of Project31 and has been involved in the organization since the earliest days of its development. She has worked alongside Sarah McLean to create the vision of the organization and its focus on the emotional and spiritual healing of survivors. Jane has more than 30 years of accounting experience, including more than 15 years of specialization in accounting for nonprofits. She is the author of A Jar For My Tears: A Journal of Prayer and Healing for Women with Breast Cancer and is currently working on a devotional series for Project31.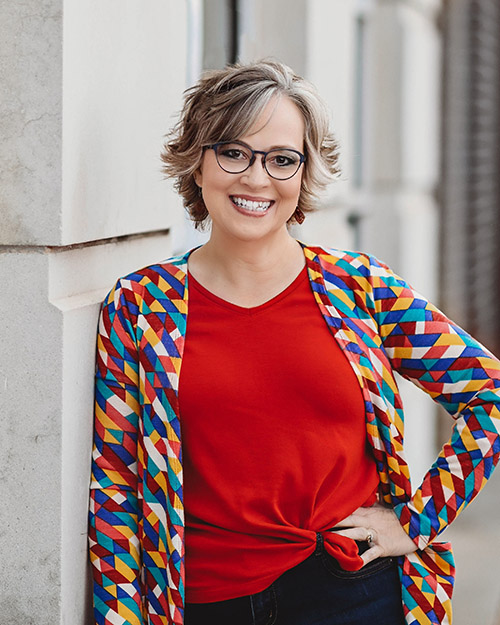 Becki Sigmon, Outreach Coordinator
Becki is a breast cancer survivor and is passionate about using her experience and her relationship with the Lord to serve other women and their families who are walking through the breast cancer journey. Before joining Project31, she worked for 37 years with the Department of Justice. She and her husband, David, are now enjoying time with their first grandchild.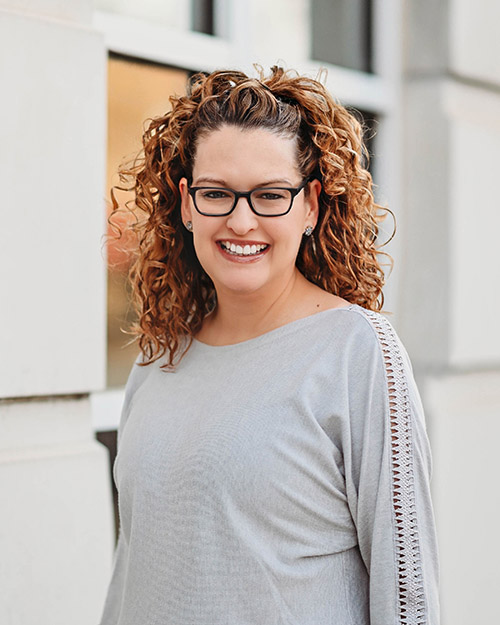 Jennifer Harrod, B.S.N, R.N., C.B.C.N.
Breast Nurse Navigator
Jennifer has been a registered nurse since 2012 having both clinical and operating room experience. She has also served as a breast nurse navigator for a local cancer center. Driven by her personal breast cancer experience, Jennifer brings her passion for working with breast cancer survivors to Project31 as a mentor and also a Certified Breast Care Nurse. She has volunteered with Project31 as a leader since 2019 and has developed and coached the cancer to 5k program. Jennifer lives in Oklahoma City with her husband, daughter and two dogs. Jennifer walks with our breast cancer survivors on their journey, helping to guide and educate with compassion.
What can a nurse navigator do?
*Help you understand your diagnosis, treatment options, and medications.
*Answer questions about what to expect during upcoming appointments or procedures.
*Provide education so you can fully participate in your care.
*Connect you to resources and supportive services such as financial assistance, nutrition, counseling, physical therapy and prosthetics.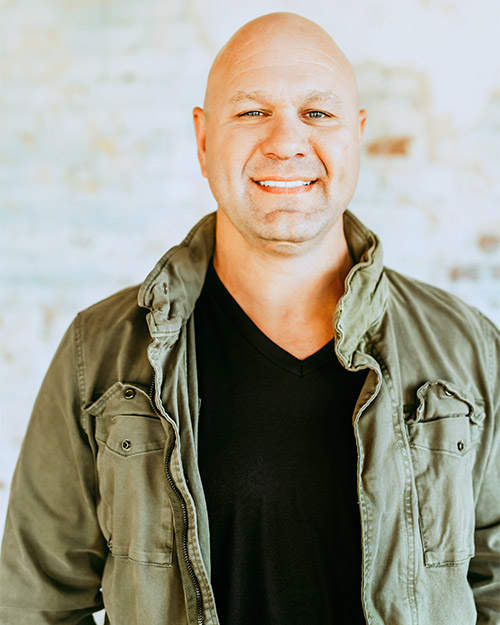 Steve McLean
Volunteer-In-Chief
Steve is the co-founder of Project31 with his wife, Sarah. The McLeans have been married for more than 20 years and were barely into their second year of marriage when Sarah was diagnosed with breast cancer for the first time. She underwent radiation, overcame the cancer, and she and Steve had two children, Colin and Tatum. Just a few short years later, they faced her second diagnosis. The experience they had created the drive in both of their hearts to begin Project31. Steve's passion is working with other men who are walking the breast cancer journey with their wives. He has been a general contractor for more than 20 years and coaches baseball, with a heart for mentoring young men.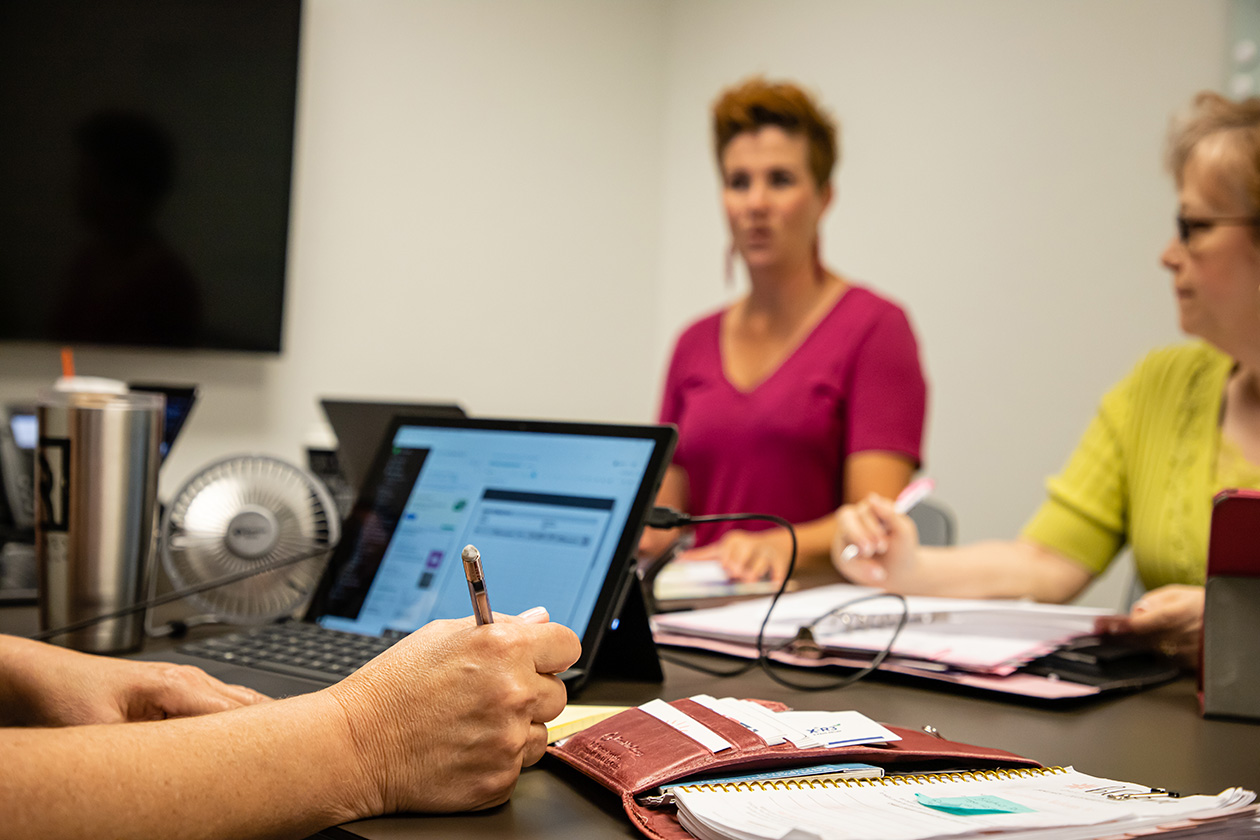 Tracy Cothran
Board President
Tracy Cothran is the Chief Operating Officer for the OU Health-Cancer Division. She has 27 years of experience in the healthcare industry with a strong emphasis in improving access and early detection of cancer. Her current operational oversight includes preventative, screening and outreach to survivorship and palliative care. Tracy has dedicated her energies to ongoing research to find a cure for cancer and to improve the lives of all people. Outside of her professional career, she enjoys time with her family, which includes her husband and two daughters. Tracy has worked with Project31 for many years and is honored to have a small part in the positive impact the organization has on the women and families of our community.
Lance Baker
Lance Baker is the President and Founding Partner of The Advisors, as well as a Financial Advisor with Raymond James Financial Services. He was named to the 2022 edition of the Forbes list of Best in State Wealth Advisors. With dedicated commitment to clients, he seeks to assist them with their financial plans, from managing debt to saving for retirement. Lance is passionate about helping clients pursue their goals. Outside the office, Lance volunteers with a number of organizations – Project31, Vizavance (formerly Prevent Blindness – Oklahoma) and Kismet Arts Studio & Theatre. He enjoys golf, playing guitar, supporting his children's activities, and traveling with his wife, Laura, and their two children.
Juan Claros Sorto
Dr. Claros-Sorto is a surgical oncologist at Stephenson Cancer Center and assistant professor of surgery at the University of Oklahoma. He obtained his medical degree from Meharry Medical College and his surgical training at the University of Oklahoma. Upon graduation, he pursued a breast oncology fellowship at Texas Tech University. He is Board certified by the American College of Surgeons and a member of the American Society of Breast Surgeons. As co-director of the breast cancer multidisciplinary clinic at Stephenson Cancer Center, his role is to help educate women about their surgical options and guide them in making safe decisions as they work together to fight the disease.
Lon Fett
Lon is the secretary/treasurer for Harrison-Orr Air Conditioning – a commercial mechanical contractor in Oklahoma City. With a heart for personal and leadership development, Lon serves in many voluntary and leadership roles throughout the community, in addition to his role on the Project31 board. He is a trustee on the Sheet Metal Workers Joint Apprenticeship Committee, secretary for the Sheet Metal Contractors Association, and an active member and deacon of Edmond's First Baptist Church. Lon and his wife Jennifer have three boys: Charlie, Sam and Owen.
Troy Harrod
Troy is a 20-year resident of the Oklahoma City area and retired Air Force aviator. He was born in Texas where he attended college at Angelo State University in San Angelo, Texas. Upon graduation, he was commissioned as a 2Lt in the USAF and spent the next 24 years as a career aviator on the E-3 AWACS. He has been stationed all over the world, spending most of his time at Tinker Air Force Base. Troy's wife Jennifer is a nurse and a breast cancer survivor, and serves as the patient navigator for Project31. Troy not only battled through the breast cancer experience with Jennifer, but also with his ex-wife, who unfortunately lost her eight-year fight with the disease.
Troy currently has his real estate license and when he is not helping people find their dream homes, he enjoys flying, scuba diving (he is a certified rescue diver), and working on his old cars.
Cynthia Kennedy
Cynthia Kennedy is retired from Tinker Air Force Base, with 33 years of federal civilian service. She was the Science & Engineering (S&E), STEM (Science, Technology, Engineering and Mathematics) Education Outreach Coordinator for K-12 for more than 20 years. She assisted the Center in providing STEM outreach support through partnering with local and state communities to provide mentorships, classroom enhancements, Tinker tours, and enriching learning experiences.
Cynthia also serves as a greeter and Sunday School teacher at Brookwood Baptist, where she has been a member for 17 years. She has been a volunteer at SSM St Anthony's for the past 5 years, delivering flowers to new inpatients.
Leah Scoles
Leah currently serves at an international ministry. She has a Master of Business degree and more than 20 years of experience in event planning, business management, and marketing. Leah loves the Lord with all her heart and enjoys learning more about Him daily. She enjoys being a wife to her amazing husband, JD, and a mom to her incredible son, Jayden. In her free time, she enjoys training and running half marathons, spending time with family and friends, serving at her local church, watching her son fly, and encouraging others in their walk with Jesus. Leah is a breast cancer survivor and is ecstatic to serve on the Project31 board so that the journey God gave her can be used to help and encourage other survivors through their journey.
Vicki Thorp
Vicki is a licensed pastor who served over 15 years as associate pastor at Victory Church in Oklahoma City. She is currently the adminstrator of the local plumbing business that she and her husband, Russell, purchased in 2011. As sales have grown, Vicki and her husband have expanded their ongoing support of worldwide mission organizations. In addition to her role on the Project31 board, Vicki also serves as a board member for MountainChild – dedicated to raising awareness and providing resources for the impoverished children in the Himalayn mountain region. They have also expanded their business activities to include operating several commercial and residential rental properties and, most recently, opening a distillery in downtown Oklahoma City. Vicki and Russell live in Edmond, where they remain actively involved at Victory Church.